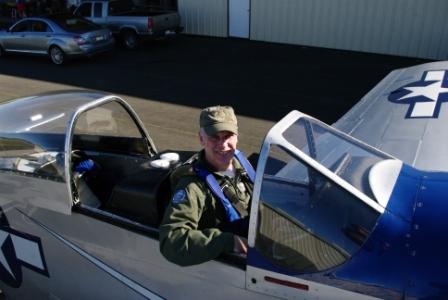 Rates

The rate structure for practical tests is $900 US dollars for tests conducted within the Chicagoland area. This is loosely defined as southeast Wisconsin, northeast Illinois extending west to Rockford, and northwest Indiana.

The fee of $1200 US dollars plus expenses will be charged for practical tests conducted elsewhere in the United States.

The rate structure for pilot proficiency checks conducted within the Chicagoland area is $800 US dollars.

The fee of $850 US dollars plus expenses will be charged for pilot proficiency checks conducted at your location.

A travel fee of $500 US dollars per day will be assessed for travel that exceeds one day.

For General Aviation practical tests, the following rates apply:

Private Pilot, $650;
Commercial Pilot, $700;
Instrument Priviledges, $750
Flight Instructor Renewal, $750
Multiengine work, $850 US dollars.

Flight Instructor Initial practical tests are more extensive and involved. Consequently, the rate structure is $1100 US dollars.

Contact Ed for more specifics.
Services

Authorized Experimental Aircraft Practical Test

Ed is a Specialty Aircraft Examiner working under the supervision of AFS-600, supporting the Vintage and Surplus Military Aircraft Program. As such, he is designated to conduct Authorized Experimental Aircraft practical tests for the G-OV1, the AV-L29, the AV-L39, and the N-T28. These practical tests are accomplished in accordance with FAA Order 8900.1, Vol. 5, Ch. 9, Sec. 2. Click here for details.



Designated Pilot Examiner

Ed is authorized to conduct general aviation practical tests for Private Pilot, Commercial Pilot, Instrument, Certified Flight Instructor, and ATP applicants.


61.58 Pilot Proficiency Check

Ed is qualified to provide pilot proficiency checks in accordance with FAR 61.58 for the AV-L29 Delfin, the AV-L39 Albatros, the G-TBM Avenger, and the B-25 Mitchell. Call for more detailed information.


Flight Instruction

Ed is qualified to provide primary, multi-engine, and instrument instruction in your airplane.


Ferry Pilot

Ed is available to move your aircraft from anywhere within the United States at competitive rates. His experience flying all over the country in all types of weather conditions is invaluable when your aircraft needs to be moved. Contact Ed for specifics.


Aviation Consulting

Ed has a wide ranging aviation background and is therefore equipped to assist you with your aviation consulting needs.