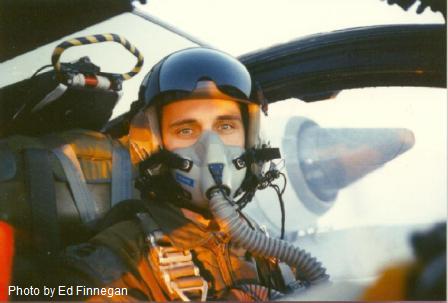 About Us

Edward C. Finnegan background:

Ed holds an Airline Transport Pilot certificate with over 20,000 hours of flight time. He is a former U.S. Army aviator, and flew helicopters as well as fixed-wing aircraft while on active duty. The majority of his military flight time was in the OV/RV-1 Mohawk, flying reconnaissance missions along the sensitive borders of the Republic of Korea and West Germany.

Ed left active duty in 1990 to fly for American Airlines. He holds commercial Instrument privileges for rotorcraft helicopter, and type ratings for the Boeing 737, Boeing 757/767, Boeing 777, Fokker F100, McDonnell Douglas MD-80, the North American B-25, and the Grumman TBM Avenger. He also holds Authorized Experimental Aircraft endorsements for the Grumman OV/RV-1 Mohawk, the Aero Vodochody L-29 Delfin, the Aero Vodochody L-39 Albatros, and the North American T-28 Trojan. Ed serves the FAA as an FAA Designated Pilot and Specialty Aircraft Examiner in the G-OV1, the AV-L29, the AV-L39, the N-T28, the Grumman TBM and the N-B25. He is authorized to conduct practical tests for Private, Commercial, Instrument, Airline Transport Pilot, and Certified Flight Instructor certificates.

He is a Certified Flight Instructor and Ground Instructor with Primary, Multi-engine, and Instrument ratings. He flies a variety of aircraft within the warbird community, including the T-6 Texan, the T-34 Mentor, the L-19 Birddog, the T-28 Trojan, the L-29 Delfin, the L-39 Albatros, the OV-1 Mohawk, the P-51 Mustang, the B-25 Mitchell, and, the Grumman TBM-3E Avenger.

He resides in Cary, IL.